Rebuild or sell the logo 400 SE?
It took me some time to make a decision. Rebuilding the logo 400 or selling all the frame parts and spare parts which were left from the crash this summer. With the following thought in mind: the logo 400 is an old model and a newer – maybe even better – model is now available, the  logo 480 XXtreme in that category of helicopters, I put all the logo 400 parts for sale on an internet forum modelbouwforum.nl and some auction sites like Ebay, RC-market.de. However, the response was low or should I say there was no response. I even wondered about skipping the whole thought of the logo 400 and looking for a Henseleit TDR or MP-XL-E.
Nevertheless, I finally found a Logo 400 complete for a fair price, including shipping to Holland. This logo 400 included:
A good frame with all bearings in good shape
Vstabi black edition with external sensor
3 x Savöx Sh 1350 for the swashplate
1x Futaba BLS 251 tail servo
tuning tailrotor
EDGE 425mm main blades
2 canopies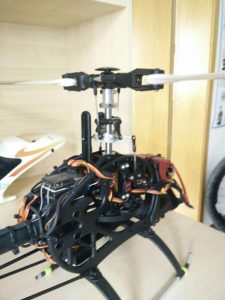 With all this I can rebuild the logo 400 SE which will fly just like the old one by using the best parts of both in one new helicopter. The only part missing is now a new governor (the cause of the crash). I think I will once again use the hacker X70 pro in combination with the Vstabi motor speed sensor. This combination worked perfectly.
From the crashed logo I will use:
Scorpion Engine
Basic frame and tailboom
EDGE 470mm Rotor blades and tailblades
2x 3000mAh 6s Lipo's
Receiver Futaba Fasst
2x pitch-play canopies
Vstabi PRO black edition with external sensor and motor sensor for Vstabi governor mode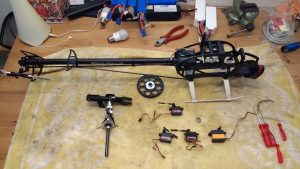 From the second hand logo 400 I use:
Tailrotor set
All servo's
Complete headrotor / swashplate
freewheeling bearing set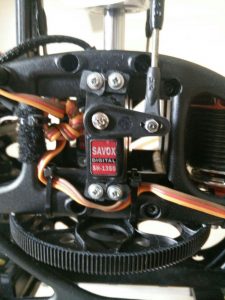 And from the spare parts I take:
new main shaft
new main spindle
new o-rings
new main gear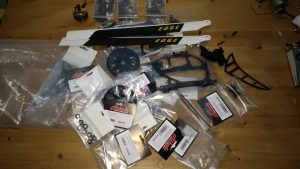 And the scorpion engine will be send to eRCmarket where the bearings, wires, magnets etc will be checked after a dive ins the salt water. They are a service partner from Scorpion. So hopefully only the bearings (10 Euro's) need to be replaced or will be replaced preventive.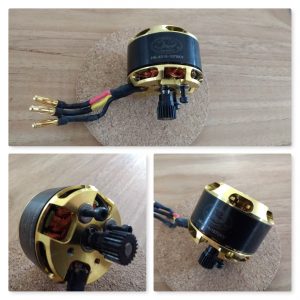 What will be put for sale??:
Vstabi black edition with external sensor
2 canopies with one original Logo 400
Again some main blades 425mm main blades EDGE and Torsion blades
Now, I only have to wait for the whole set to arrive, and rebuild this little extreme fun machine. It is just a lot of fun to smack this machine in the air! And I will use DryFluid for all bearings and gears. I got that from the Rigid2 😉