The Muimota boat is a RC-boat which I inherited from my grandfather. In the early days of our RC hobby this was one of the big new boats (of the complete RC-boat collection about 10 rc-toy boats and 2 RC-sailing boats) which was a real I catcher.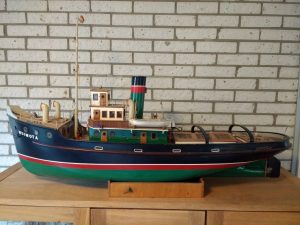 This boat was not self made, but as far as I can remember a handicapped person in a wheelchair who could not lift the boat in to the water (45 kg). My grandfather had some big collection and made a deal with him at around 1988 where they exchanged their boats. From that time on we navigated this beautiful boat around the waters in (Stuwmeer Kerkrade).
My plan is to renovate this boat peace by peace. First I will check all the electric wiring and later on also some paint job is needed. The following pictures should give a small impression of this amazing boat, drive (as once told me) by 2 Volkswagen window wiper engines.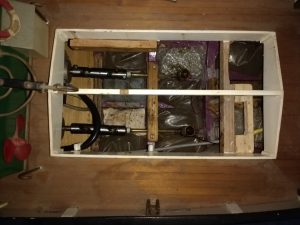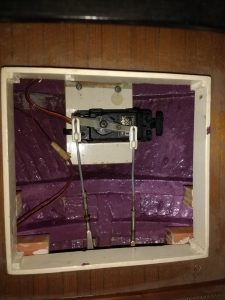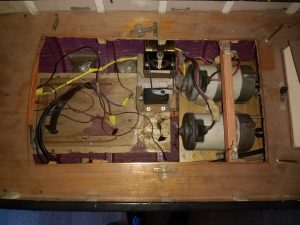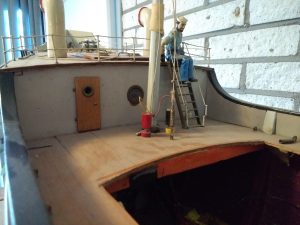 The makeover will be a big job witch will be done in parts and nice evenings. Feel free to give some advice or tips. My expertice is RC-helicopters and not boats. But I will make this boat shine again so that my grandfather will be proud when it is back in the water! Noways not with the old 27MHz but with 2,4GHz ;-).. I already feel so sorry for all the RC-pilots near Kerkrade (NL) at that time we used 27MHz (free frequency), as the 35 and 40 MHz band which were saved for RC-planes., without knowing we could bother others. SORRY..