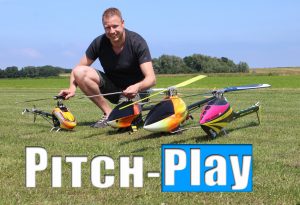 My name is Roel Woering, 37 years old, living in Lelystad with Carmen, son of 3 and a beautiful daughter of 10 weeks. Born in Kerkrade, near the border to Germany where, when possible, I crossed the border for the many helicopter meetings and competitions. In Germany I was soon known as the Dutchman who always had the neon colored rotor blades. They were developed by a friend club member and I was allowed to test them as well as promote them at events. I am not a stranger to international meetings and through my years of experience I have positioned as an expert in the RC Helicopter world. During this period I have also occasionally tested new types and proto helicopters and have also been able to share my experiences with one of the first 2 axle Vstabi controllers.
My goal is to share these years of experience and knowledge with beginners and more experienced pilots. I can assist beginners in answering their many questions and guide the advanced pilots with making the right choices concerning components and / or modifications of their own models.
Faster? Lighter? It's all possible and nothing is too crazy nowadays the RC world.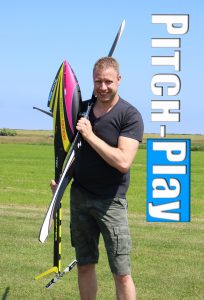 In the RC helicopter world, technology is and remains a rather complex subject. When I started flying a lot of information was not yet available on the internet like nowadays. What I remembered about this period is that the engineering is very complex to learn by yourself. As well as the setup, adjustments and maintenance being a complex subject itself. However, some friends at the club in Landgraaf helped me a lot at that time to master the engineering and flying. Combined with my engineering education (Applied Physics & Mechanical Engineering) I am mastered engineering better and am able to help others more and more with this great hobby.
Just remember: The sky is not the limit. The ground is.