Wireles teaching with the Vbar Controll Touch is a big succes!
Using the new Vbar Control Touch for training new RC-helicopter pilots went smoothly. I am used to training with my old Graupner JR equipment with a fixed glasfiber wire linking my MX-22 with my other remote control. But the Vbar Control Touch in combination with the Vbar NEO enables all other recievers if they support BUS-signals (one wire connection between the external receiver and the Vbar NEO).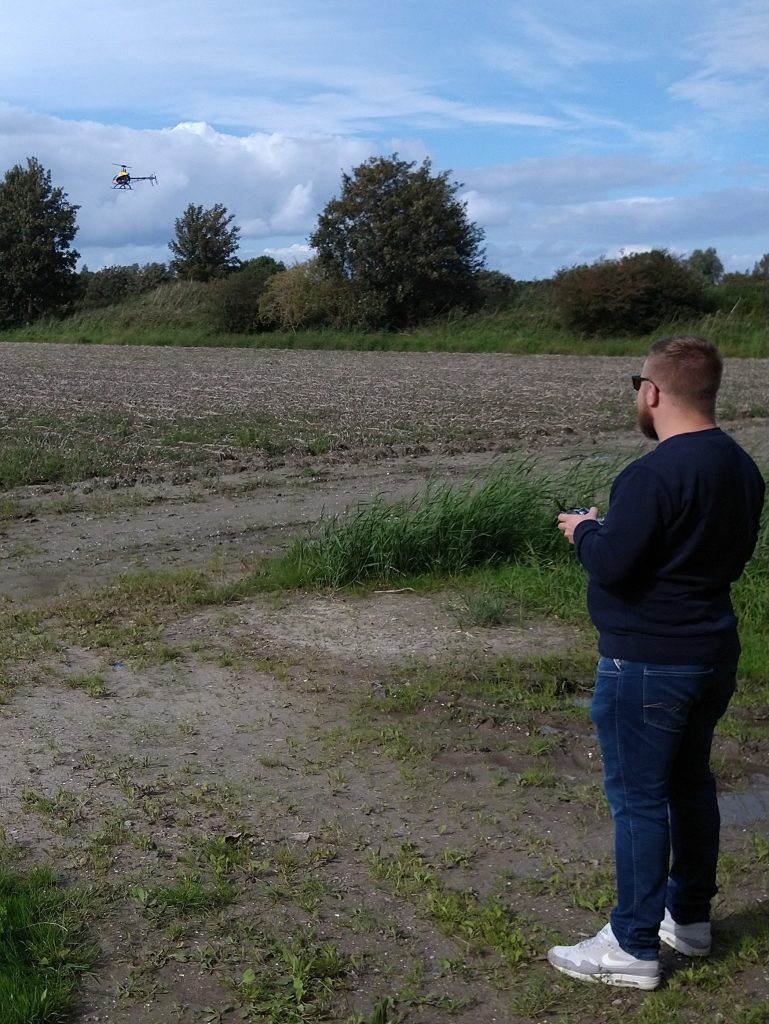 For training I use the Futabe T6EX transmitter, a basic model and place the Futaba receiver (R6203SB) on the Logo 400SE. There was a perfect spot for it on the tail servo.
Goal of this training was to learn nose-in hover. But we agreed to practice some KNVVL basic manouvres. These set of manouvres with wind comming from behind were challinging enough. After 4 flights, we got the hang of it and the pilot grew in confidance.
We did some piruettes and even flinking from left to right where the nose was turned slowly in the flying direction. GREAT JOB!
Enought confidence now to practice home, and when the pilot is ready for his next steps we will plan another enjoyable day!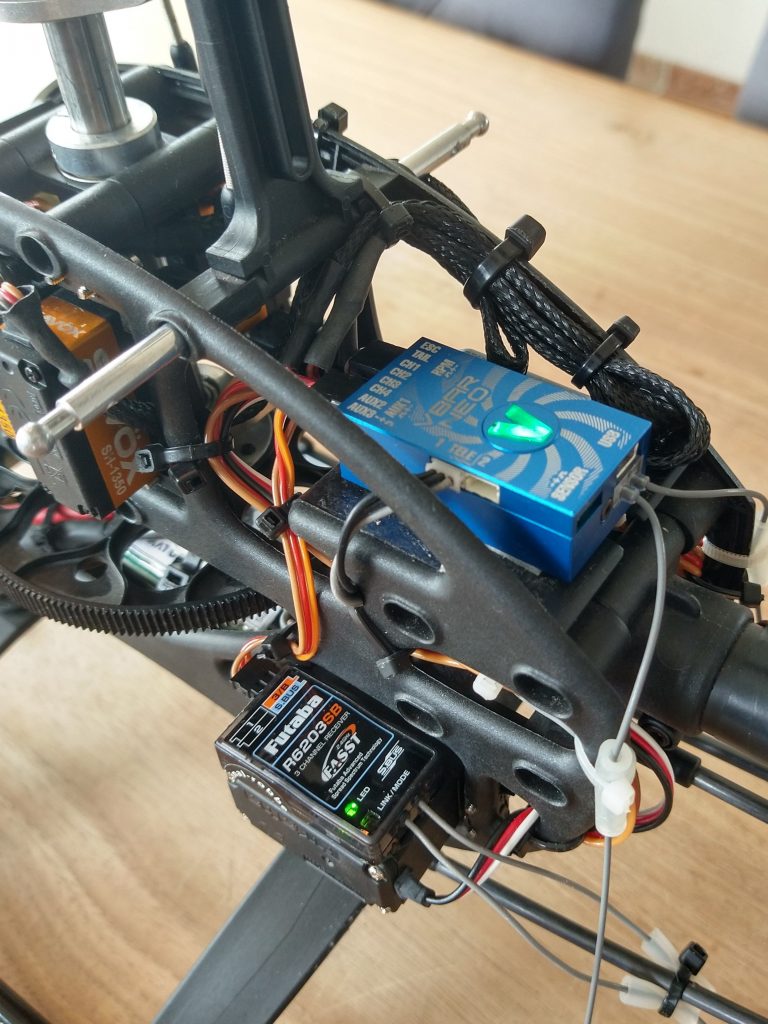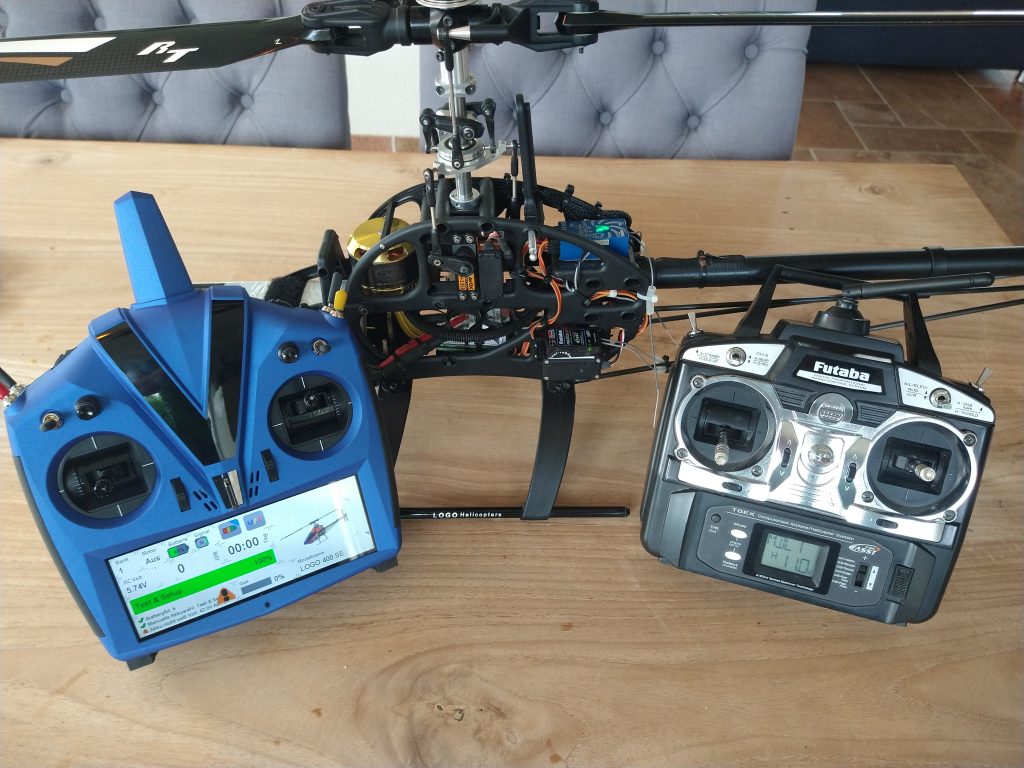 Interested in a training? Near Lelystad (The Netherlands) you can experience the fascination of the amazing hobby.